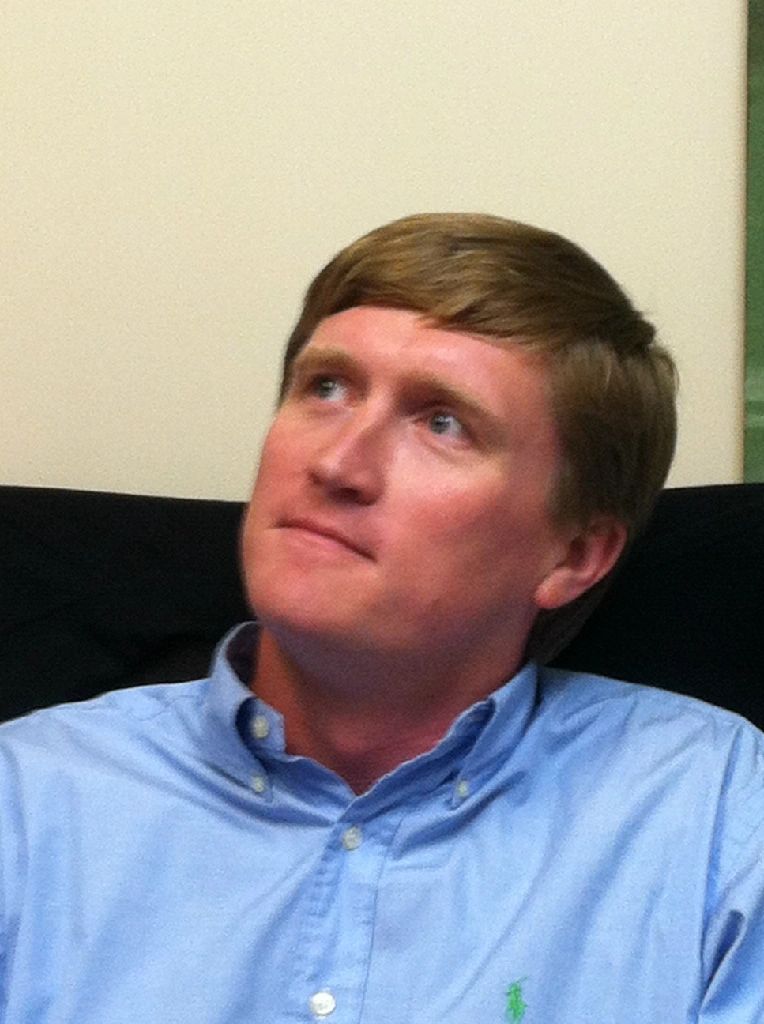 STEVE COLLINS
* Presenter/ Commentator
College: Florida of the North (Harvard)
Index: 35
Irons: Nine of them
Liquid of Choice: None specific, but he'll have two of whatever you're drinking
Bio: Mr. Collins is married to Michelle and has one daughter, Ann, who both support his participation in all STC Cup activities and constantly chastise him for his lack of prowess on the golf course. Mr. Collins is to the STC Cup what Verne Lundquist is to a brisk Saturday in the fall for a 3:30pm nationally televised SEC football game. His voice adds a soundtrack for the legends being made on the field of battle. As the MC for the past two STC Cup drafts, and future drafts, his melodic calling of, "Gentlemen, welcome to the STC Cup draft. Team ______ is on the clock," is quickly rising up the charts in sporting circles and will soon overtake "gentlemen start your engines" as the most recognized words in all of sport. Mr. Collins is currently in a lawsuit with Jim Nantz for his using the term, "a tradition like no other," because he believes that this line should only be used for the STC Cup. His favorite Cup moment repeats itself every year. It is when he stands at that podium as the draft begins, looking out over the competitors gathered and sees the anxious look in their eyes as they know that in a few moments their lives will change forever. He then calls out the name of the first pick in the draft and he gets to see that anxious look change to a look of shear excitement and utter wonderment. One day Mr. Collins hopes to break that elusive 100 stroke barrier on the golf course and find himself worthy of stepping out from behind the podium and on to the field of battle.



BRYSON JONES
* Local PGA Professional
College: USC Aiken
Index: Just Enough
Irons: Anything Free
Liquid of Choice: Midland Mudslide
Bio: Mr. Jones is a key member of the STC Cup support staff. Mr. Jones is currently engaged to a smoking hot Heather Pretzello. Rather it's providing a swing analysis for STC members, equipment, apparel, or a good laugh this Monster of the Midland is unparreled as it relates to the value he brings to the STC Cup. When asked what the Cup means to him he promplty replied, "it's my oxygen!". This former Collegiate standout has brought to the pro shop the same drive he took to the fairways as a youngster, it is no coincidenance that he is a rising star in both the STC Cup ranks and the field of PGA Professonials.